"Above all else, guard your heart, for it is the wellspring of life".
Proverbs 4:23
Join us tomorrow, Saturday November 18, at 11:30 a.m. hear Co-founders Tova Kreps and Clinical Director Monica Snyder as they talk about the Holidays and how to emotionally gear for it! You don't want to miss it! To listen to our past shows, click here.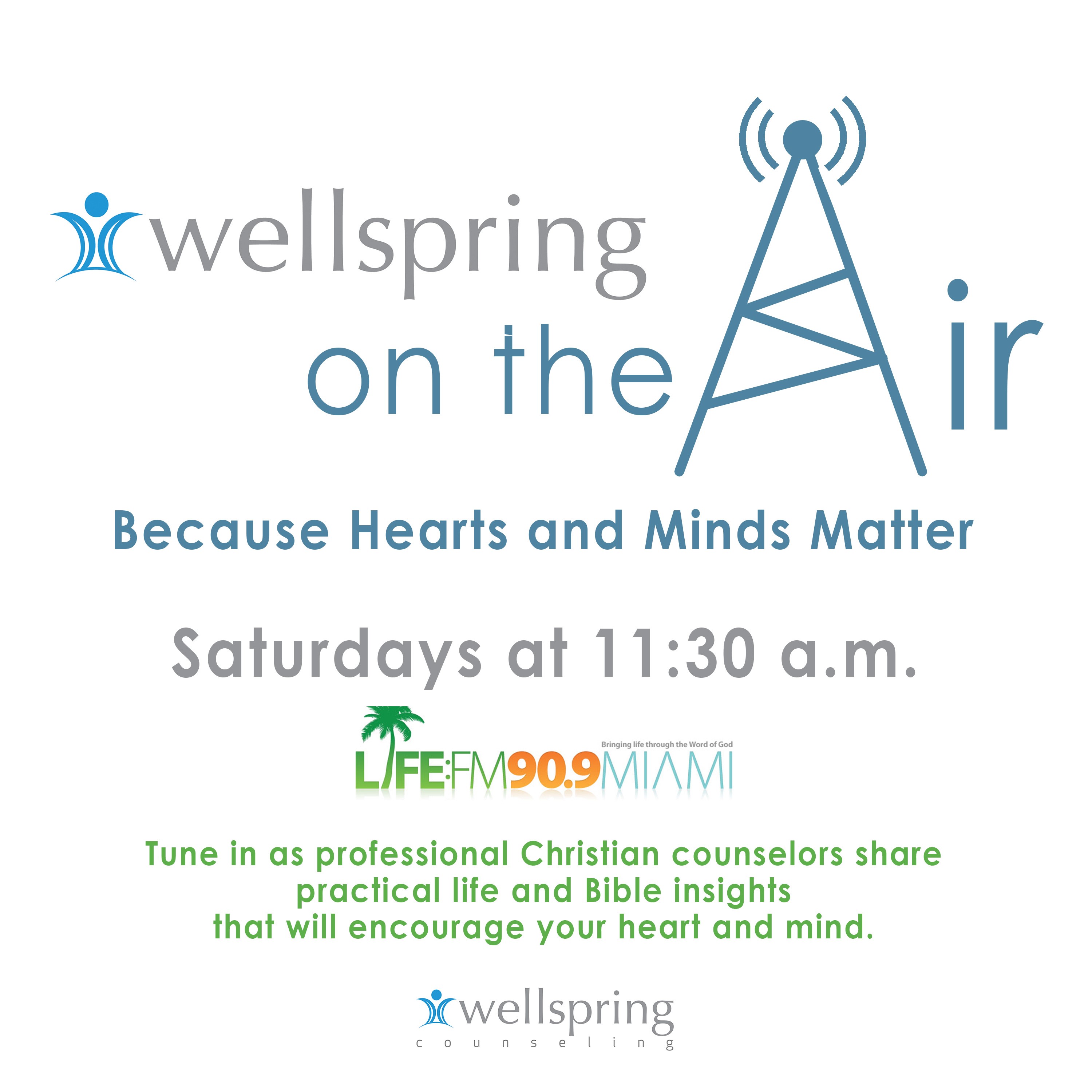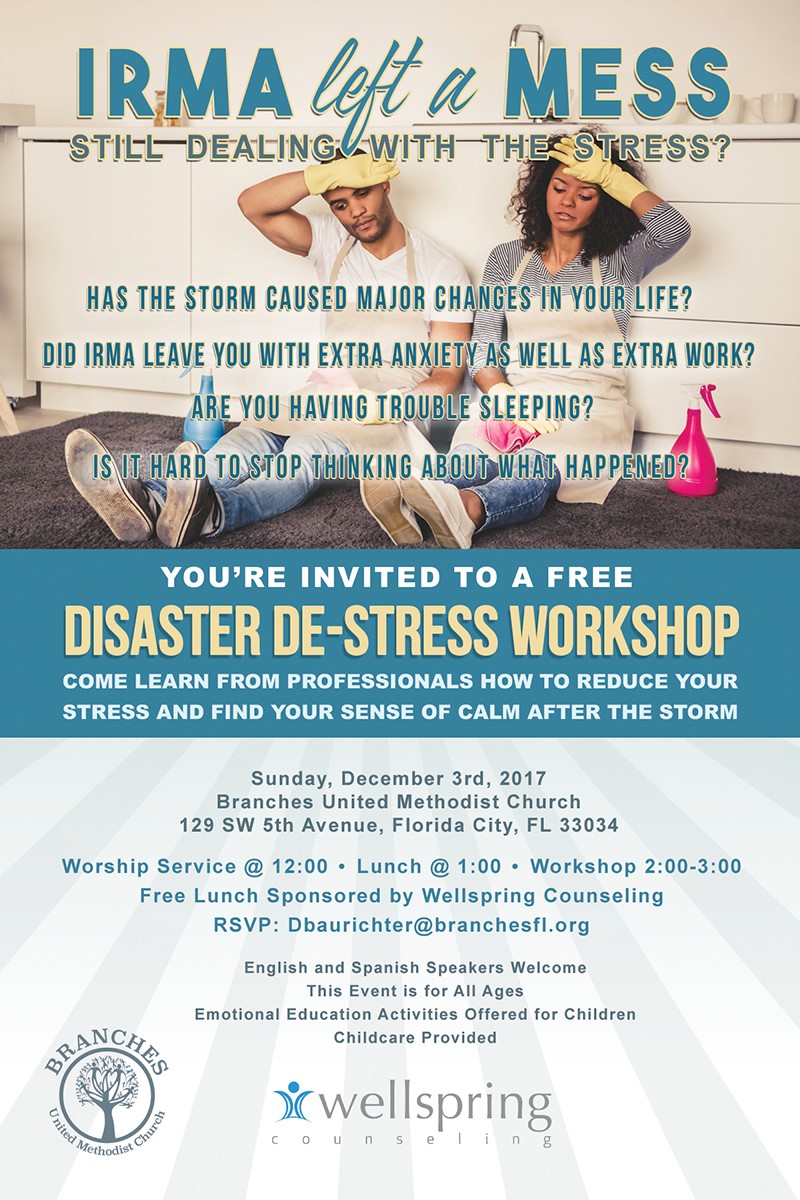 If you need emotional support, give us a call!
Wellspring therapists are available from 9 am- 1 pm on weekdays to take calls from those in our community who need emotional support after Irma. These consultations are free and confidential. Please call us at 786-573-7010 to speak with one of our therapists. If you prefer to email you questions, you may do so by sending us an email to info@wellspringmiami.org.
Please note that Wellspring is not an on-call emergency mental health provider. In the event of an emergency, dial 911 to request ambulance, fire, or police response.
Our offices in Homestead, Palmetto Bay, Kendall, and Coral Gables are fully operational and appointments are available by phone or email. Please call our main office at 786-573-7010 or email us at info@wellspringmiami.org. We hope to continue to serve you and your family during this difficult time.
Help Us Help Them!
Wellspring is reaching out to meet the emotional needs of those recently affected by Hurricanes Irma and Harvey. Help us help them!
As Florida and Texas overcome the damages from Hurricane Irma and Harvey and focus on shelter, food, utilities and resuming normal life and work, an emotional toll is also being paid during this stressful process. Full recovery includes emotional as well as the physical issues, namely overcoming fears, stress and strained family relationships that may have erupted during this process. Wellspring believes that the most effective way for our center to help those affected in our community in the name of Christ is to provide trauma-specific services as soon as possible to as many as possible. You can help by supporting our Trauma Recovery Program Fund, which includes the following initiatives:
Hurricane Recovery Outreach in Disaster Communities
Your generous gift will help Wellspring partner with other organizations to provide relief services, specialized acute therapeutic support services on sites for areas severely affected by the hurricane. Every $300 raised will provide one more therapist and resources for a full day of individual and group crisis emotional support for those affected by Hurricane Irma. We would like to extend our services in Dade and Monroe counties. If we have excess funds, we may also travel to the East Coast of Florida, to Houston or to Puerto Rico to offer our specialized services.
Individual Emotional Support Consultation

Your gift will support Wellspring's goal to offer 150 hours of individual emotional consultation by professional therapists to stabilize distressed individuals. The focus of these conversations would be to debrief recent stressful events, provide overall psychological triage, and to provide educational and referral resources to aid in emotional recovery.
Financial Aid for Individuals for PTSD
Wellspring is committed to providing financial aid to those suffering from disabling levels of post-traumatic stress disorder in order to hasten the restoration of functional living. No one will be turned away for lack of funds.
Upcoming Events